Locations Throughout Arizona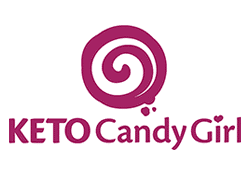 Regions: Southern California
Regions: Arizona, New Mexico, Utah, and Nevada
Locations Throughout Arizona
Regions: Arizona, New Mexico, Colorado, and Nevada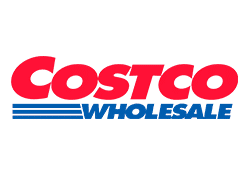 Select Locations in Arizona
Regions: Eastern and Western Canada
Regions: Southern California
"Excellent, tasty bread! This is the only bread I now buy. Great for low carb diets, and actually great for those not even watching carbs, its just really good. I have been eating this bread for about 6 months, and will never buy any other kind other bread, now that I discovered Chompie's! Plus, it stays fresh a really long time, I just keep it in the fridge."
"Thank you Chompies for the very best keto/low carb bread, rolls, and bagels. I've tried so many and by far yours are the very best. I used to visit your store when I lived in Phoenix, always enjoying everything you had to offer at the restaurant and counter. Now, living in Florida, it's hard to come by great rolls, bread, and bagels here and low carb options are nonexistent. From the first bite I felt as if I was enjoying your regular bread and bagels. Again, thank you for making these to-die-for low carb options."
"I was pleasantly surprised when I tried these for the first time. I haven't had a burger on a bun in a long time! Thank You Chompie's!"
"I'm definitely a fan. The carbs are WAY lower than Ezekiel Bread and the taste is good."
"This is the BEST DEAL EVER on the best low carb bread I've ever had and I've tried most of them. The multigrain is delicious! The cinnamon raisin is amazing! The sesame seed is yummy!"
"Great bagels! Bagels for breakfast again. Creme cheeses tops it off. Excellent delivery. I wish there was a local Chompie's. I hope Chompie's adds croutons next!"
"Hamburgers on a bun. Pretty amazing. A toasted and buttered bun! I honestly think it's virtually identical in taste, etc. The final feeling of being full isn't quite the same as with all any low carb or keto friendly product simply because they don't change your blood sugar level. So load it with the right condiments and you should be pretty happy."
"With the weight program I'm on , I had to limit my intake on some of my fave foods including bread lol I was so excited to find out that Chompie's is program approved !! Now I can enjoy a piece of toast or sandwich again thanks to this bread."
"Best tasting low carb bread. Don't buy anything else."
"I accidentally ordered the regular Everything Bagel, but realized my mistake and sent an email to Chompie's. They responded to let me know they would alter the order for me. Amazing customer service to start and once I actually got the low carb everything bagels, I was and still am in heaven! The low carb Everything Bagel I received was fresh, it arrived undamaged, and it had a great texture to it, along with, the right amount of the Everything seasoning."
"Thank you so much for making this great bread. My husband has tried every kind and this is by far the best ever. You can't tell it is low carb. He has type 2 diabetes and has to watch everything he eats. He went without bread for years and now he can have a sandwich and toast with his eggs. Anyone needing low carb bread should be trying this. They will never stop!"